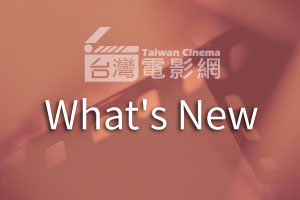 The youngest competitive section of the festival celebrates its 8 th anniversary! The International Digital Shorts Competition aims at encouraging filmmakers to explore possibilities offered by the digital technology to create innovative narratives of their films. Any type of film (fiction, animation, documentary, experimental), complete after 1 January, 2006 and not exceeding 30 minutes is qualified. A total amount of USD$15,000 is distributed to four awards. Deadline for entry submission is 31 August, 2007 .The selected films will be announced in October, 2007 and will be shown in the theaters during the film festival from November 23 to December 6 in Taipei.

Awards
The competition gives cash award to
Grand Prix: NT$200,000 (appr. USD6, 060)
Special Jury Prize: NT$100,000 (appr. USD3, 030)
Best Taiwanese Short: NT$100,000 (appr. USD3, 030)
Best Mini Short: NT$100,000 (appr. USD3, 030)
Entry Deadline : 31 August, 2007

Please be aware that submission must be received by TGHFF no later than the deadline. The applicant is requested to finish the online application at http://www.goldenhorse.org.tw/ui/index.php?class=funcnav&func=about&lang=en&switch_lang=1. further information or question about applying the Digital Shorts Competition, please contact digital@goldenhorse.org.tw.

Updated:2011/11/18