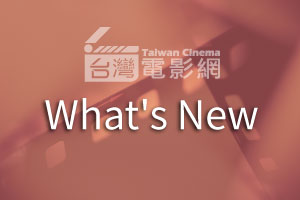 Nominees of the 54th Golden Horse Awards has been announced on October 1st, an extremely competitive year with 576 submissions (202 feature films, 6 animation features, 95 documentaries, 217 live action short films and 56 animated short films).
The Great Buddha+ grabbed ten nominations, including Best Feature Film, Best New Director, Best Supporting Actor, Best Adapted Screenplay, Best Cinematography, Best Art Direction, Best Film Editing, Best Sound Effects, Best Original Film Score and Best Original Film Song.

Other strong contenders include Love Education and The Bold, The Corrupt, and the Beautiful both with seven nods;Free and Easy with four nods, and Angels Wear White with three. The five films would compete for Best Feature Film.

Full List Of The 54th Golden Horse Awards Nominees

This year's Outstanding Taiwanese Filmmaker of the Year goes to HU Din-yi, veteran Foley Artist. HU has devoted over forty years in this field of work, and also participated in Who Killed Cock Robin and The Last Painting.

The 54th Golden Horse Awards Ceremony will be held on November 25th at National Dr. Sun Yat-sen Memorial Hall in Taipei, Taiwan. For audience in Taiwan, TTV will live-broadcast the ceremony and red carpet in HD format, while online streaming exclusively on friDay. Broadcasting also available in Mainland China by Tencent, Singapore by StarHub, Malaysia and Brunei by Astro, and Fox Networks Group will cover Hong Kong, Macau, Thailand, Indonesia, Cambodia, Philippines, Myanmar, Laos, The United States, Canada, New Zealand and Australia.
http://www.goldenhorse.org.tw/news/detail/844?r=en

Updated:2017/11/10